Our juniors are the lifeblood of the club - as they should be.
In 2023 almost 400 juniors will wear the sky and black of the Sharks at junior games throughout WA.
The club operates mini-mod pods and teams for ages 5-12, where skills are taught but there is also a great emphasis on having fun.
Our Competition ages start from 13 with teams in every age group to under-17.
Junior footy training takes place on Tuesdays and Thursdays from 5pm - with game day on Sundays at clubs across the Perth Metro region.
Juniors Director Nick Grozinger and his wife Cherie manage all aspects of junior football, with a team of qualified coaches and volunteers.
He can be contacted: rockysharksjuniors@gmail.com
Chantelle Williams is the club's junior registrar:
rockysharksjuniors@gmail.com
* The club is always looking for volunteers to assist us game days and training nights. If you can assist, please contact Brett McMillan.
BECOME A SPONSOR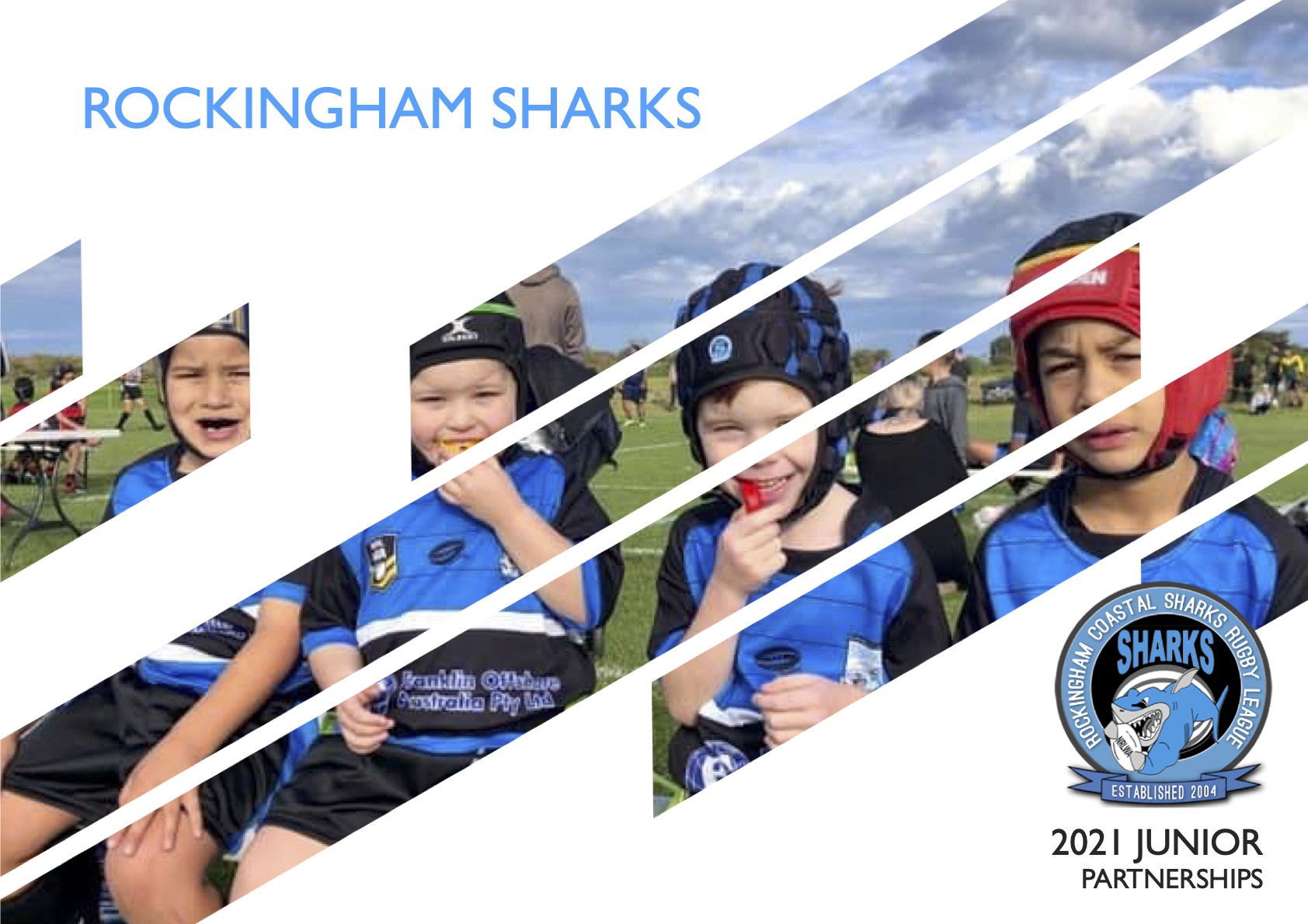 Our partnerships include:
* Ground signage to promote your business to our fast-growing membership, covering both senior and junior games and events
* Your company logo on our training shirts
* Amazing social media exposure via our main club and junior team Facebook pages and on website - we receive 30,000 hits per month from players, coaches, volunteers and members.
* Club promotions and brand awareness - we can help your business more visible to 'our joint' community.
*Opportunity to develop affinity programs through our member database.
*From $900.00