South Perth emerged from a storm at Rockingham to end the Sharks' six game winning run, coming from 6-4 down at the half to score four unanswered second half tries to win 20-6.
"Our ball control was appalling and we copped a few injuries, but the last time we were beaten we went out and won the next six games, so we will regroup," coach Darren Shaw said.
"We need to look at Hayden Wood - he might be out for a number of weeks. Keelyn has an ankle worry as does Bati and AJ's back is sore, Sirla's head knock , so we'll assess on Tuesday and move forward."
South Perth coach Daniel Green agreed it was an "ugly game" but was pleased his team improved their possession rate in the second half to take the points.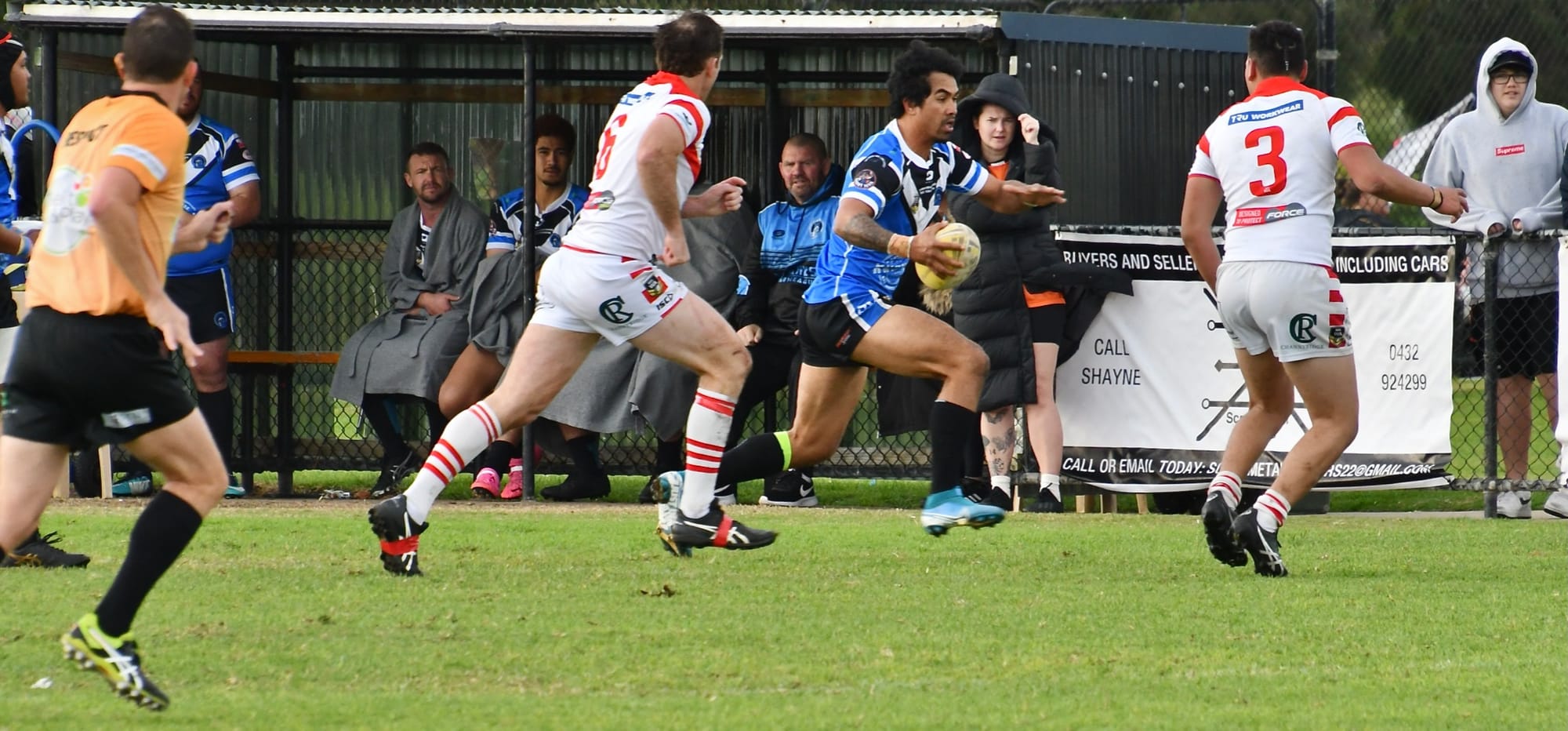 "First half we only completed eight of 16 sets and we talked about that at the break," he said.
"There's a long way to and it's only halfway through the season but it was good to get that win in really bad weather conditions."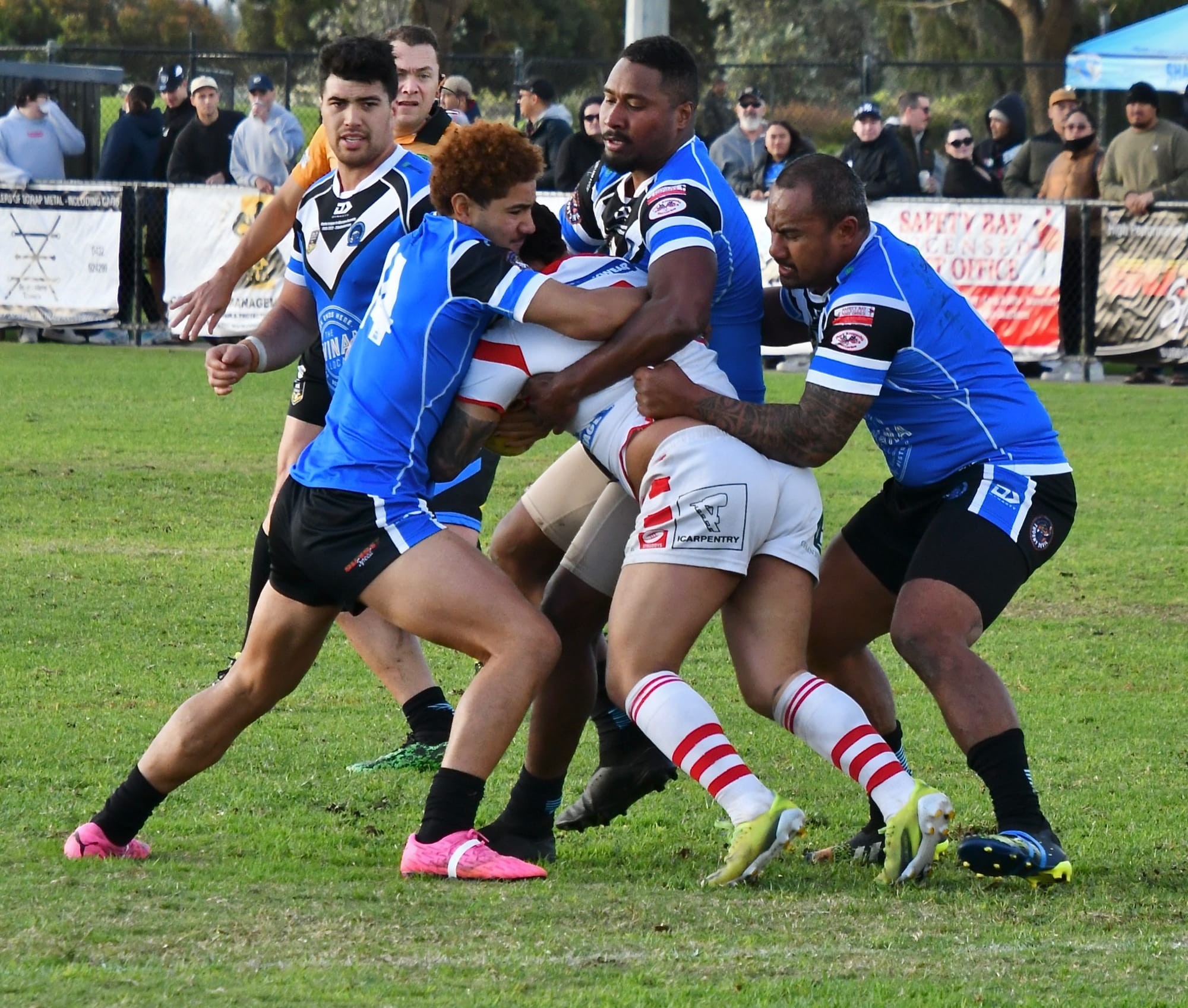 In other games, Fremantle closed the gap on both Rockingham and North Beach with a comprehensive 28-4 win over the Sea Eagles at Charles Riley Reserve and Joondalup beat Ellenbrook 86-6, but lost Jo-JHp franger for six weeks with a torn bicep.
* great pics once again from Nancye Perrin