Well today was an interesting one.. luckily less rain that was forecasted but didn't the wind fire up this afternoon.
So simple passing was difficult due to the wind blowing so hard.Was great to host the Ellenbrook Rabbitohs today , probably the closest club to us in size and with everyone of our 4 fields getting used today a finish of 4pm worked out really well.
Competitive games had all over the grounds and great to see more Sharks junior referees join the ranks today and take on the mini mod fields.
Without Referees, we don't have a game, so thank you!Also great to see some new faces helping in the canteen today, and especially the younger brigade, where they are gaining some great experience in a busy environment.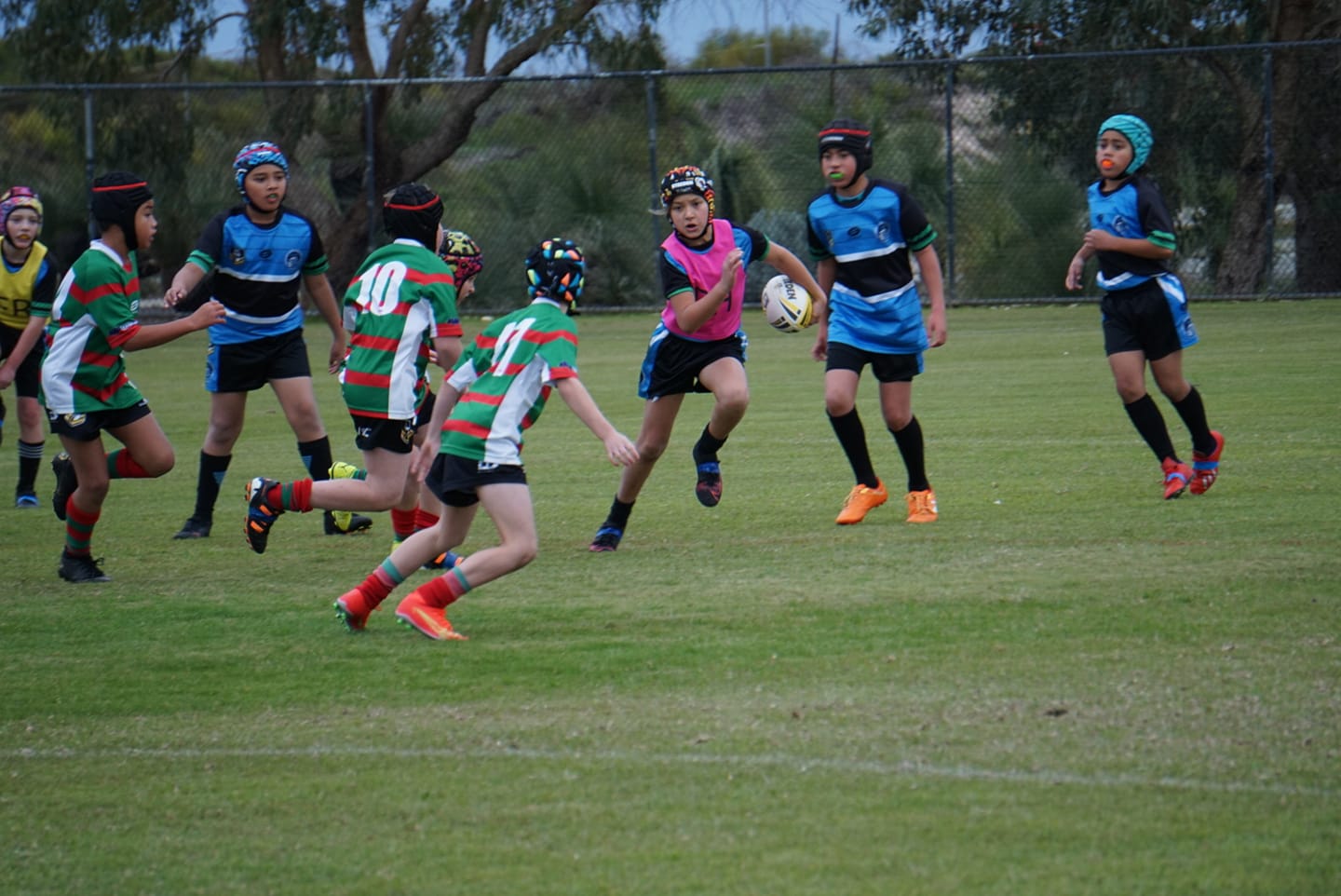 Competition Grades scores:
GLT - 4-8 loss. Both teams worked ready hard in a tight match, with Ellenbrook the the victors in the end.
U13 Girls - 4 - 38 loss. Coach Ru said the scoreline didn't reflect the effort from the girls.
U13 boys - 36-10 WIN!!! Coach Dale very happy with the effort, extremely undermanned, some had to do big minutes and got the job done.
U14 boys - 38-22 WIN!!! Coach Woody a bit disappointed in the slow start but happy how they clicked in the 2nd half to put the game out of reach for the opposition.
U15 boys - 16-16 draw.15s coach Rich left with more questions than answers.
U16 Boys - 28-30 loss.Coach Pete happy with the fightback of the 2nd half.