By James Cole
The Women's tackle Premiership kicked off on Friday night and the Sharks hosted the Fremantle Roosters, who have returned to the competition in 2022.
We had eight ladies making their debut for the Sharks this year and after a really good preseason, they were all really looking forward to playing some footy.
Our main focus going into the game was to be structured, complete our sets, back it up with a strong defensive line and maintain our discipline.
The first half saw both teams playing some really good rugby, our middles really stepped up and set the foundation for our backs with some really strong carries down the middle of the field getting us over the advantage line allowing for our backs to work off applying pressure to the roosters defensive line.
The Roosters were persistent and they continued to apply pressure, but the Sharks stuck to the structure and maintained there composure to go into half time leading 8-6.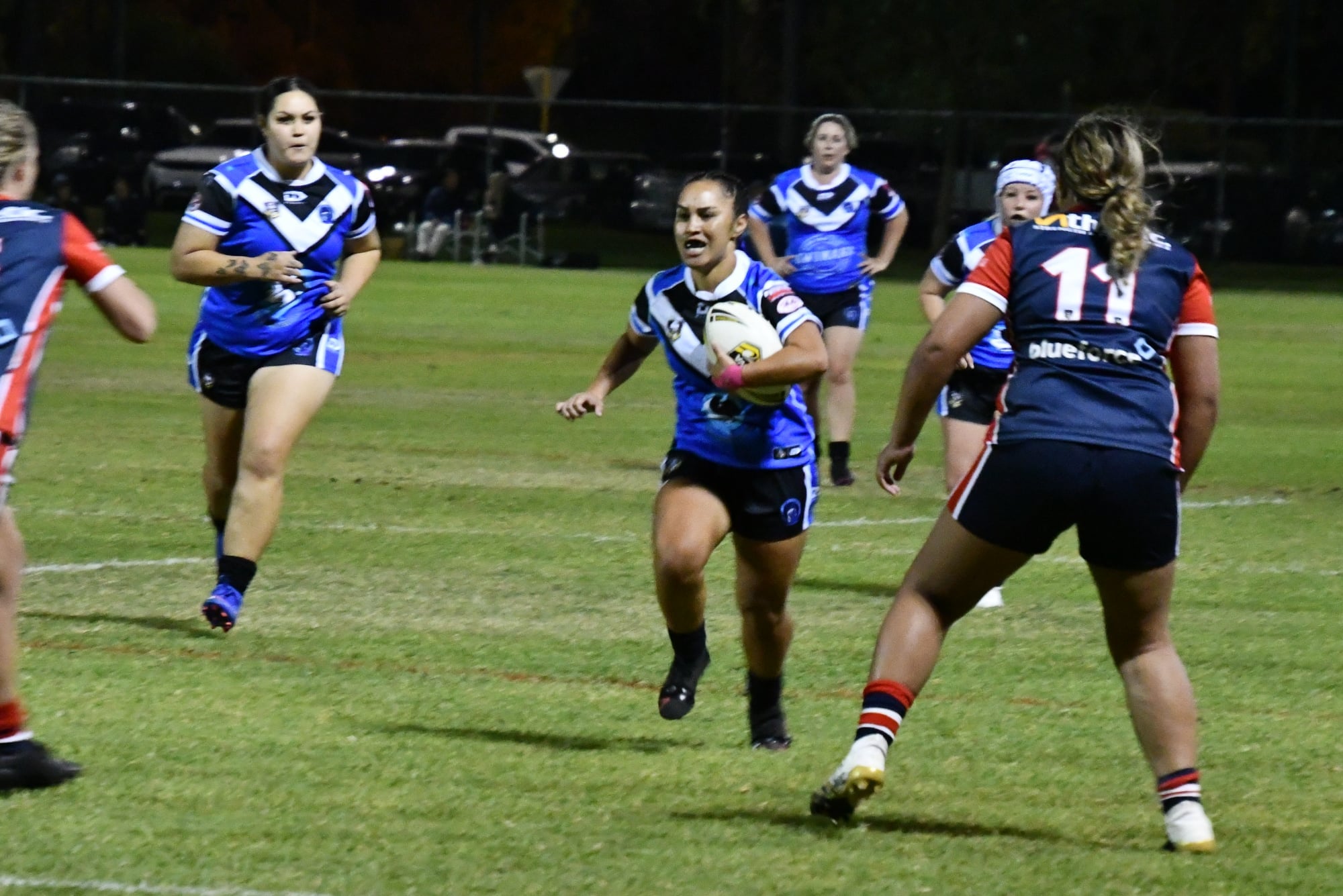 We regrouped at halftime and went into the second half knowing the Roosters had some great attack around their edges, so our focus was going to be on our edge defence.
The Sharks continued to apply pressure to the Roosters through the middles and supported by our backs we were able to finish off the second half with a 16-10 win.
Try scorers were Cherysh, Marla, Emah and Saminder.
There's a lot of positives to take out of the game for our ladies, yes we made a few handling errors which handed the roosters possession, but as a coach I am really proud of every player in the team they did their role and they played for each other, maintained their discipline, completed their sets and backed each other in defence.
A credit to the Fremantle Roosters for a really good game of rugby league, it's great to see them back in the competition especially for the growth of Women's rugby league in WA.
A big thanks to all the supporters that came down to support  us, we greatly appreciate your support.
Thanks to our sports trainer Sage and league safe Croy and Eric for your time and efforts - our ladies are very grateful.
We will regroup at training this week in preparation for Friday night's game against Kwinana at Willagee.
The Sharks ladies would like to wish their team captain Sera Ravatudei all the best in her up coming games for the Fijiana Drua.
I would also like to congratulate the ladies who made their debut for the Sharks tackle team:
Heather Christy
Constance Henry
Ria Tumata
Cherysh Leaf
Kalais Emery
Natalia Kake
Fipe Moli
Loisi Siale